• New EDIT • Winter wear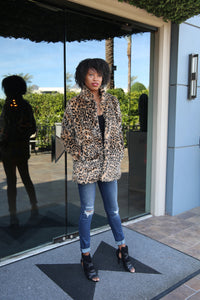 After a slight break, we're back with our newest EDIT! I recently went to a garden party-themed outdoor event and struggled with dressing for the theme while also being comfortable on a chilly morning. After living in a subtropical climate where the only temperature is slightly cloudy and warm and blazing hot, sometimes I find it hard to dress for cooler climates -  the struggle is real! So it made me think that this edit should be just that, cute pieces that you could wear to work, hanging out with the girls and on date night, while also not freezing...
---
• denim top • fall tops • fall trends • Fall wardrobe • long sleeve • new products • peplum top • personal stylist • what i'm wearing this fall
Everyone that knows me knows that summer is my favorite time of the year, but I can't deny I get excited to experiment with layers when the weather cools. Oh to wear something with sleeves after months of 100+ degree temps! So now's the perfect time to share some personal favs... This shoot was so fun to do and made me want to live in each piece. I am absolutely in love with this EDIT because of its textures and versatility. You can wear each piece in so many different ways, and the fabrics feel great -- which is so...
---
I'm sad to see summer go, but excited to bring you guys the Fall Refresher EDIT! When I was younger, I always felt like fall was a time for new beginnings and opportunities. I loved going back to school shopping and planning out my outfits for at least the first two weeks to a month (back in the day lol).  Even though I don't get a summer vacation anymore (who says it's fun to grow up???), I still feel excitement for fall and the transition your wardrobe takes. This EDIT is full of great pieces that can be worn alone...
---
• Bold print • summer • Tribal prints
Pair your neutrals with color... You've heard it over and over again, and it's great advice that works all over your wardrobe. To switch it up little, I paired a (neutral) bold tribal print with an equally bold color for a friend's birthday celebration and... I loved the results. Opposites attract, and the neutral printed maxi skirt paired with the bold pop of color wrapped cropped top was a hit (the best compliment of the night was from a handsome and well put together toddler boy on the street : P).  Try this look out, or put your spin on it,...
---
• #SummerStyle • summer • Summer dresses • Tribal prints
Since we've launched the Summer Essentials EDIT, you've been asking for some of your favorites from the previous Tribal Print EDIT and... They are available for a limited time! Just for you, the Tribal Print EDIT is reopened through the weekend. But get your favorites before they disappear for good! Another part of our summer fun is our Show Us Your #SummerStyle promotion. Tweet us @Twelve30Connect, post pics of your best summer style on our Facebook or Instgram using #SummerStyle, and you could win the dress of the summer, our Colorblock Maxi dress in S, M, L! Get your pics...